For months, they've shared joy, frustrations, and visions for a better future with each other, but Foster America's fellows of Cohort 5 and 6 still hadn't met in person until just recently, when they met up during our first in-person convening in over two years.
For three days in April, fellows from cohorts 5 and 6 gathered in Half Moon Bay, California for a much needed dose of community and idea generating. Fellows sat with faculty and each other as they learned from a parent leadership panel, discussed how they could make their work withstand the test of agency leadership changes, and planned their next career steps.
The convening also doubled as a graduation for our Cohort 5 fellows, who presented a snapshot of their time over the past 18 months, offering insight into ways in which they moved work forward on multiple fronts.
Aaron Slovin's fellowship focused on improving the state of kinship care in Hamilton County, Ohio, which contains his hometown of Cincinnati.
"We as professionals in this system need to do all we can to support kin," he said.
Aaron was tasked with helping improve financial and other support to relative caregivers in the county. Like many jurisdictions around the country, Hamilton County on average was not prioritizing relative caregiver support. Although placement with relatives or other trusted, known adults often results in more positive outcomes for children when they need to be removed from their biological parents, bureaucratic red tape and policies often make it so that licensed foster parents who are unrelated to the child more readily receive support from a government agency.
By the end of Aaron's fellowship, Hamilton County had increased kinship caregiver supports from $350 per month to $700 per month for the duration of the placement.
Madel Leal was placed in Oklahoma's Department of Human Services, where she worked to increase the inclusion of family voice in agency decision making, and created capacity within the department's Innovation Services team.
"Systems change requires a lot of work; how do we build that capacity?" Madel said of one of the main questions driving her tenure at OKDHS.
During her fellowship, Madel worked to hire a parent liaison into the Childcare Services Division, add a coalition of multiple lived experts into the Innovation Services team's organizational framework, and hosted workshops, trainings and strategic processes to include continuous reflection of who else should be included in conversations around a host of child welfare-related priorities.
In Washington state, Amy Keltner worked with the Washington Association for Children & Families, an association that represents roughly 50 private organizations that contract with child welfare agencies across the state.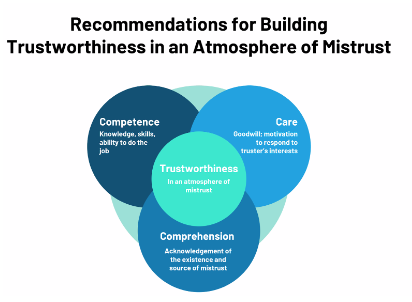 Although she wore many hats at the association, Amy said that her most meaningful work came in working with these private foster care agencies to improve their racial and gender equity work. She was able to identify recommendations and shift mental models across the agency through listening to foster parents' experiences and getting at the root cause of a fundamental mistrust between foster parents of color and the agencies.
Amy's work with these focus groups shifted mindsets among agency staff, with an ultimate understanding that this trust rebuilding process is one that appears in every interaction with families and children.
"Learning is not a passive act," Amy said. "It's an active pursuit of, 'What do I need to know better so I can do better?' Because the work of doing better is never done."
A few weeks after the California convening, Cohort 5 fellow Danielle Savage presented her work at a virtual open house in mid-May. Danielle's fellowship utilized her expertise in data analysis, modeling, and interpretation to better address the needs of children and families in Santa Clara County, CA.
Working in the Office of Research and Evaluation, Danielle built predictive statistical models to inform evidence-based prevention strategies. She examined data trends, predicting what types of services are most effective in helping vulnerable families keep their children safely at home, partnering with public agencies across the county to share recommendations regarding how to connect with families in need at the appropriate time.
At that same open house, Foster America's two senior fellows, Sonya Soni and Mathangi Swaminathan, also discussed their work in centering lived experience and diversifying the child welfare workforce so it more accurately represents the populations served. Read more about those projects here.
0 Likes